Indonesian Premium Select Red Vein Review
Indonesian Premium Select Red Vein Review- It's my mail call day… for me, it's Kozy Kratom, from our very own Walter.
First, Walter is awesome! Very available to answer questions, and shipping was fast and arrived as expected. Everything looks great it and even contained some "extra goodies" 
Now, the product, as i just got the mail 30 minutes ago, the first thing I sampled was powder, first off, the taste is wonderful. Very mild, compared to SE Asian powder. Maybe that is a freshness thing. The quality is top-notch! On an empty stomach, I use "shake and swallow", only took about 15 minutes to start feeling relief, about 30 for full relief. I also ordered fresh leaf.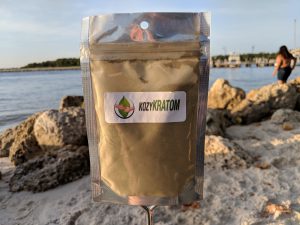 Kratom Watchdog Android & IOS
Have you heard of the Kratom Watchdog app? Kratom Watchdog is a kratom social network built from the ground up by one of the founding member of the non-profit American Kratom Association (AKA). A booming social community with a focus on kratom advocacy. Kratom Watchdog is the oldest kratom social media platform online. With over 400 videos and over 200,000 photo's from our own kratom Nursery. And 7,000 members we have a very strong growers community that are always willing to help. Kratom Watchdog is available on Android, IOS, and at kratomwatchdog.com. We are a small self funded development studio. If you would like to donate to the development of the platform we would appreciate it. Thank you for your continued support.



Where does the money from your order go to?
We are a small self funded American Kratom nursery. Our team does not take payment for our work. Everything we make goes back into the nursery, Documenting kratom, Our kratom social media platform Kratom Watchdog, Our kratom avatar chat Kynto, and our other kratom advocacy projects.'