Crisp Kratom – Buy Premium Indonesian Select – Next Day Shipping
We do everything in our power to provide you with the freshest, greenest, and best kratom we possibly can. How do we do it? By taking the reigns and controlling the manufacturing process where we feel it is most important, that's how!
The first important measure we take is to ensure that our kratom leaves are dried indoors. Make sure you read about indoor vs. outdoor drying to better understand why this practice is so important when striving for the best quality.
Another, even more important measure we have in place is to make absolutely sure that our leaves are ground by new machinery. This is because most of the Indonesian kratom industry uses outdated grinding machinery that present some real safety hazards to end users. You can tell by the fine grind, cleanliness, and fluffiness of our Crisp powder, that only top quality machinery is used to process our powder every batch of Crisp. We believe that grinding machinery should be every kratom vendors top priority!
Although we trust our farmers, for 100% assurance that our leaves are processed to our standards, we ask our farmers to bring their indoor dried crushed leaves (known as crumbs in Indonesia) to another supplier to be processed into powder. The farmers in the kratom industry tend to live in remote villages along the Hulu Kapuas River. Their processing equipment is usually below our standards. The big processors are in Pontianak, Indonesia. This is pretty much the heart of the kratom industry, and this is where the best processing equipment is. We have located several suppliers with high end machinery, and we feel we are using the best processors right now.
Just as we do not entrust our farmer to grind the leaves into powder, we do not entrust our processor to provide us with the indoor leaf drying practices. Also, we value the relationship we have with our farmer, and the level of control we are able to get.
This is why we take control of the manufacturing process in these two areas. It is more work on our end, and more costly,  but ever since we did we strongly believe the quality of our kratom has consistently been outstanding.
So why one strain? Well what we noticed as daily users and vendors of 5 years was that we found ourselves gravitating toward the one batch that we felt was the best in our arsenal. We know a lot of users like to rotate strains, but we have found that when you get a high grade, potent batch of kratom there really is no need to rotate for several weeks if not months. As we further learned the truth about strains in the industry and how strains can enable and encourage low manufacturing standards, we realized that we were going about this all wrong. Why not put all our efforts into sourcing the single highest grade batches we can? That's what we feel is in the best interest of our customers and  ourselves. We love kratom, and we see an opportunity in being honest and transparent.
We know that our unique stance on kratom might come as a shock to some, or even offend others, but we hope that people will appreciate our passion and dedication for quality. Our goal with the Crisp is to further bring about the fruity flavors and vibrant green color in the kratom leaf. We are approaching the product like the matcha industry approaches tea. After all, kratom is a tea powder!
Every batch of Crisp is 3rd party tested to ensure our customers with a safe and peaceful kratom experience. Over time we know we will prove to each customer that you are riding with the right company when you choose us. Money is not our top priority, and when you read about our business principles, which have been influenced greatly by the politics and culture in this country, we think a lot of kratom users will really appreciate and relate to our principles.
We knows what makes a quality Kratom leaf, and more importantly we know our Indonesian Kratom Premium Select imports.  Our helpful staff grow and source the best leaf we possibly can.
Support our American planting operating while enjoying some of the most premium Indonesian there is. Our years of experience growing these tree has taught us the properties that matter are quality and vein color. Did you know we also GROW our very own #Kratom Leaf. You can check it out here for a limited time this season.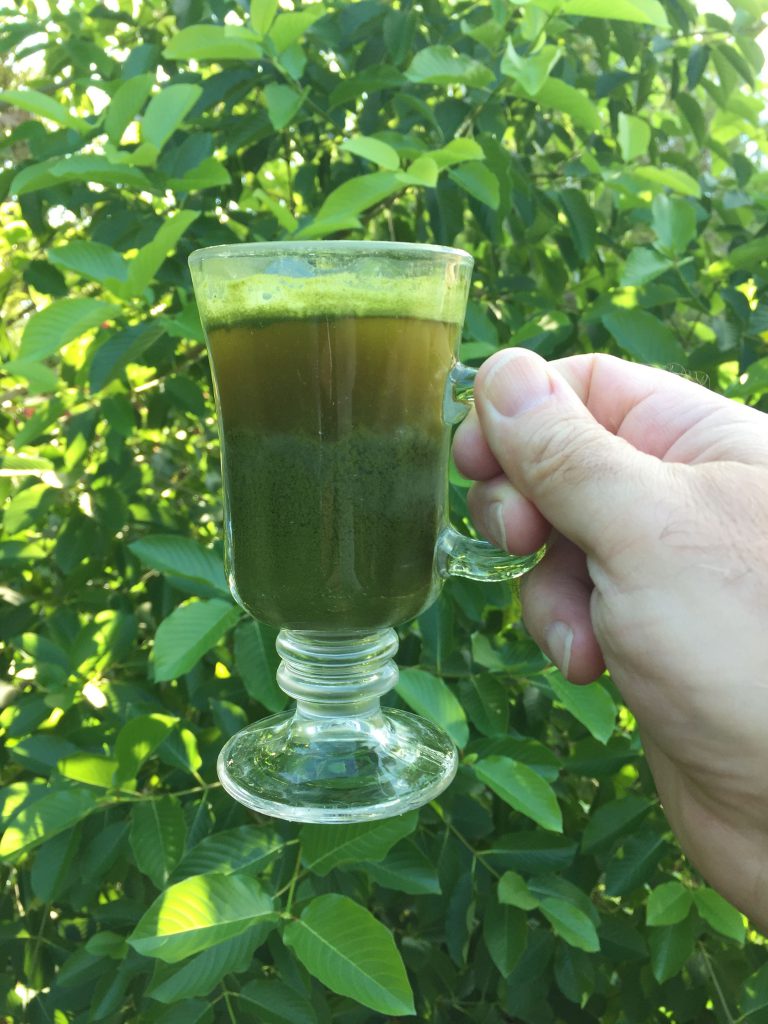 Where does the money from your order go to?
We are a small self funded American Kratom nursery. Our team does not take payment for our work. Everything we make goes back into the nursery, Documenting kratom, Our kratom social media platform Kratom Watchdog, Our kratom avatar chat Kynto, and our other kratom advocacy projects.'
What happens if there is an issue with you order?
We guarantee to get to your leaf to your door healthy and green. But, sometimes things can happen. If there is ever an issue with your order please contact our team immediately. We ask that you email us at kozykratom@gmail.com or call /text us at (603)733-4665. Texting is preferred. It is helpful if you also include a photo of the situation and your order number. Our helpful staff will try to respond within the hour.
How long should I expect Shipping to take?
All orders will only ship out Monday – Wednesday.  Our friendly staff members will ship out your normally by 2 pm. Each order will receive a notification and tracking number once the order goes out. Before contacting our staff we recommend that you check your email and spam filter encase you might have missed us. You can reach our staff at our email kozykratom@gmail.com. A member of our helpful staff would be more than happy to talk with you anytime.
Kratom Watchdog Android & IOS
Have you heard of the Kratom Watchdog app? Kratom Watchdog is a kratom social network built from the ground up by one of the founding member of the non-profit American Kratom Association (AKA). A booming social community with a focus on kratom advocacy. Kratom Watchdog is the oldest kratom social media platform online. With over 400 videos and over 200,000 photo's from our own kratom Nursery. And 7,000 members we have a very strong growers community that are always willing to help. Kratom Watchdog is available on Android, IOS, and at kratomwatchdog.com. We are a small self funded development studio. If you would like to donate to the development of the platform we would appreciate it. Thank you for your continued support.



3D Drone Mapping American Kratom Nursery's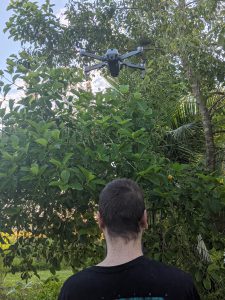 Taking to the sky! Utilizing drones, we are able to document our American kratom nursery's from a different angle.  These drones are able to 3D map our kratom nursery using a technology called LIDAR. Applying these 3D models into our Kratom Avatar Chat Kynto. Our goal is to map out our entire nursery and insert the nursery into the world for users to interact with these trees. Allowing them to take guided or self guided tours. The cool part, is that we can then translate that information into virtual reality (VR). Available on the PlayStation VR, Oculus Platforms, and Google Cardboard.
We will be opening up our tools and software to allow other nurseries and growers to map out their kratom nursery. Interested in having us out to document your nursery? Contact us here or contact us on the Kratom Watchdog app.
Legal Notice
"This product is NOT used to treat, cure. or mitigate any disease, illness, ailment, and/or
condition. Please see the FDA alert 54-15. We make no representations as to intended use or
suitability for use. This product contains chemicals known to the state of California to cause
cancer, birth defects, or other reproductive harm. Specifically, nickel, arsenic, and lead. For
more information please visit p65warnings.ca.gov"
"Our products are not for use by or sell to persons under the age of 18. We do not ship to the
following areas where kratom is banned: ALABAMA, ARKANSAS, INDIANA, RHODE ISLAND,
TENNESSEE, VERMONT, WISCONSIN. SARASOTA COUNTY, UNION COUNTY, MALHEUR
COUNTY, DENVER CO, SAN DIEGO CA, CITY OF OCEANSIDE CA, JERSEYVILLE IL,
ALTON IL, AND COLUMBUS MS. Furthermore, Kratom is also banned in following countries
where shipment is not permitted: AUSTRALIA, BURMA, DENMARK, FINLAND, ISRAEL,
LITHUANIA, MALAYSIA, MYANMAR, POLAND, ROMANIA, SOUTH KOREA, SWEDEN,
THAILAND, UNITED KINGDOM, and VIETNAM"
WAAVE information link
https://getwaave.ac-page.com/things-you-need-to-know-about-waave
| | |
| --- | --- |
| Amount weight | 1000g, 100g, 10g, 250g, 28g/1oz, 500g, 50g/1.7oz |
Are the cuttings Organic?
The mature trees are very resistant to pests, and as a result haven't required the application of any chemicals. The trees are fertilized with a fish emulsion every 3 – 4 months
How are cuttings packaged
The cutting is shipped inside of a soda container that has been split in half. This method is effective at preventing shipping damage
Do you guarantee arrival 
Yes! Every plant order is backed up with a reship guarantee. We also take a picture of your plant or cutting before shipping, and email it to you!
How long does Kratom take to root
It can take up to 3 – 4 weeks, even in optimal conditions
How often do you ship the cuttings
We ship M – W for our cuttings and plant selection. We want to ensure that your plant doesn't sit around without you.
Do you apply rooting hormone to unrooted cuttings
Yes!